 Lock doors lifting and transportation
The Volkeraksluizen stands for a collection of locks allowing passage through the Volkerakdam separating the Hollands Diep from the Volkerak and is part of the Dutch Delta Works, owned by Rijkswaterstaat.
The lock system is on a major shipping route that provides passage for about 150.000 cargo vessels equivalent to 240 million tons on a yearly basis. The system is divided into 3 large locks for cargo vessels and one lock specifically for yachts and other pleasure craft, combined, the entire system of locks has 48 doors that need regular service on the doors itself and the bearing surface of the hinges. This is done by exchanging doors for a spare set of doors to allow the doors to be transported to a facility where the doors are serviced. In the meantime, the underwater bearings can be accessed by using special chambers that allow workers to safely access the bearings.
The total scope of work is executed by VOS Impuls (a combination of Volkerwessels companies Aquavia and WES) with subcontractors. Saltwater Engineering was contracted by subcontractor HAPO to assist with the lifting and transport operations of the lock doors for one of the cargo vessels locks and the yacht lock.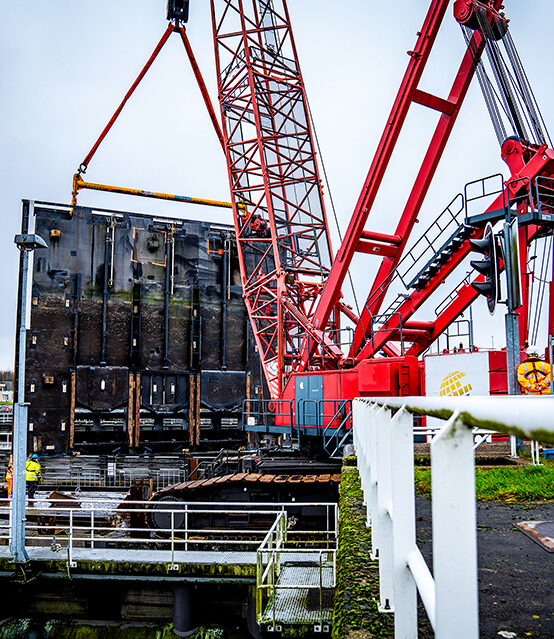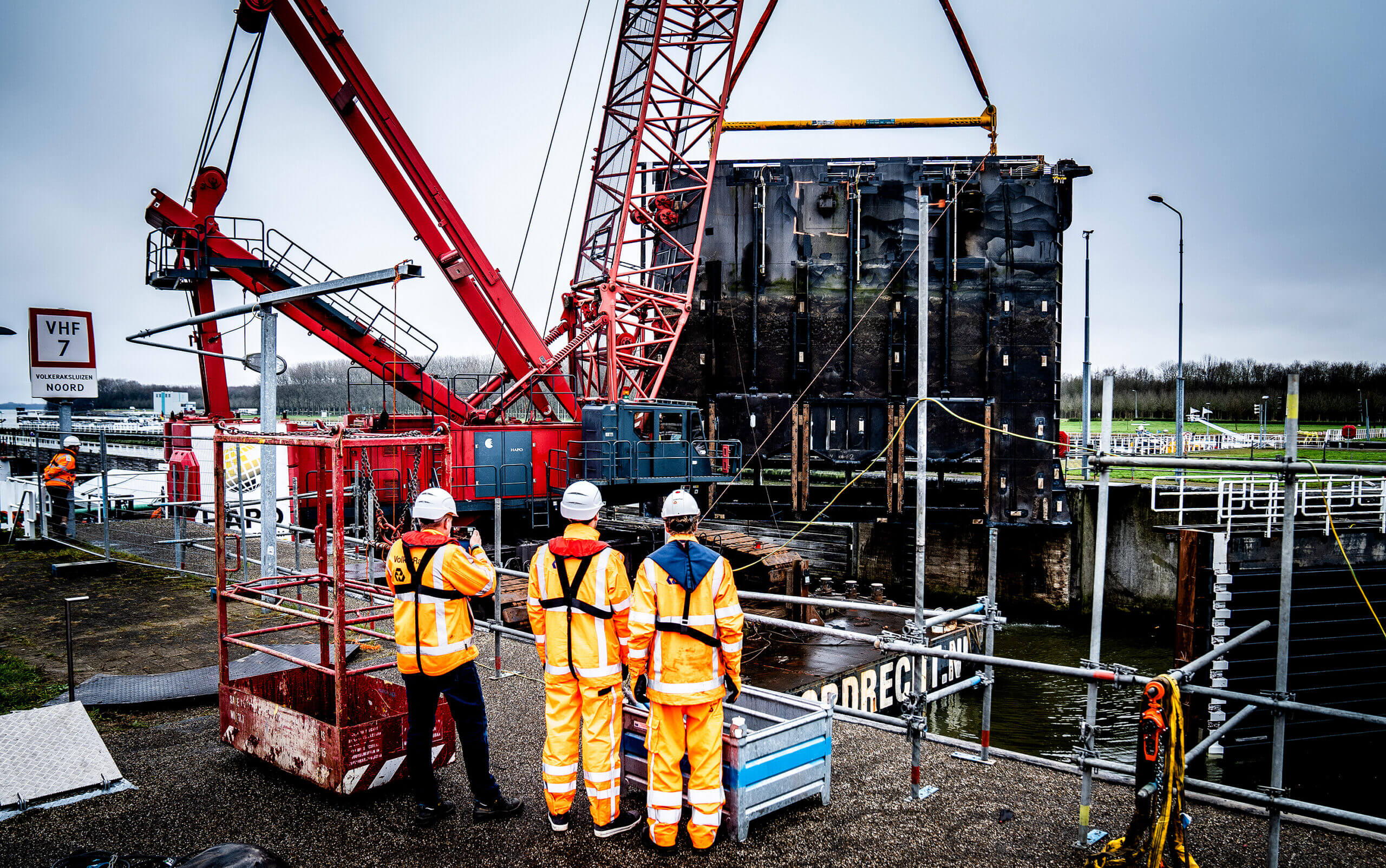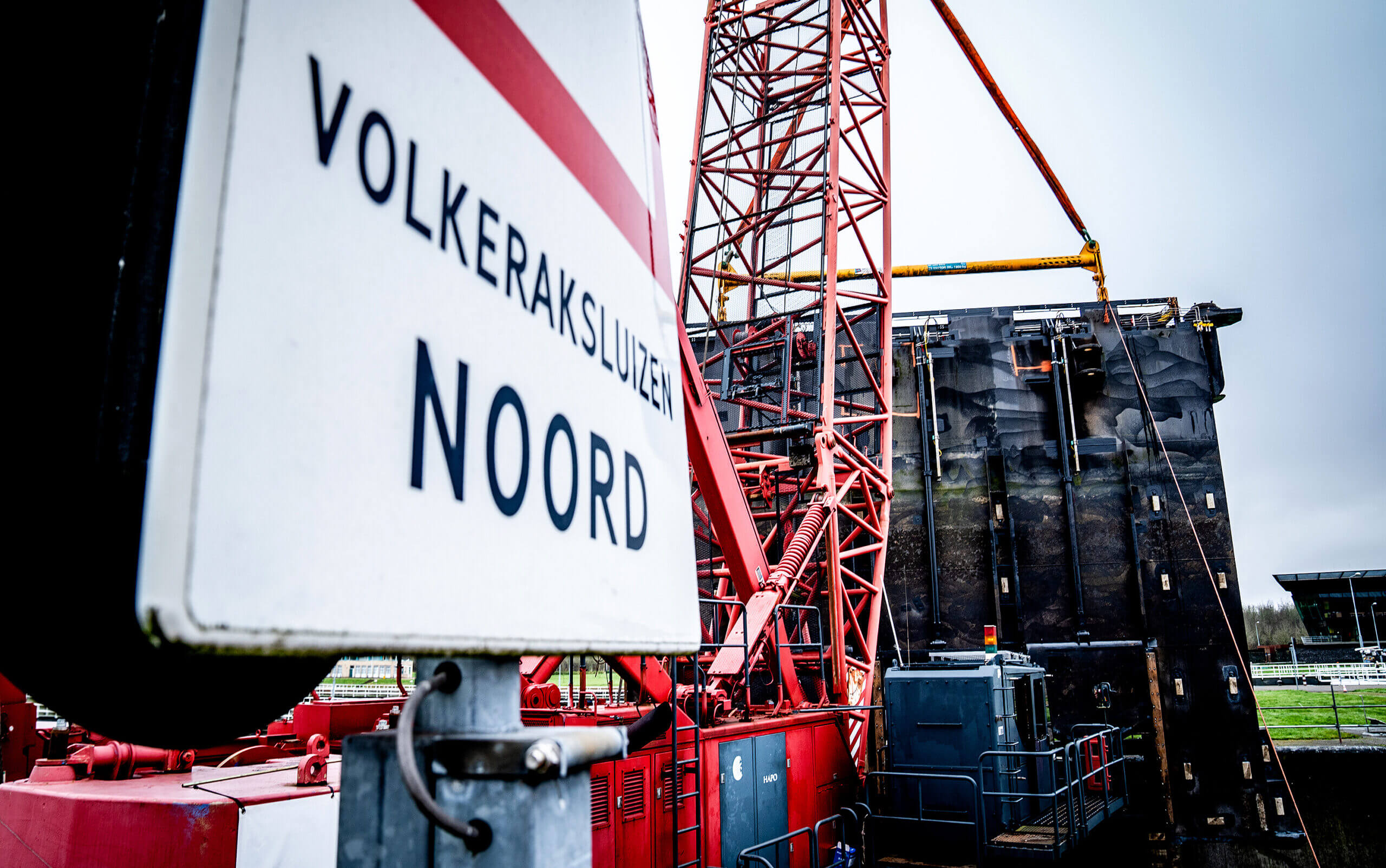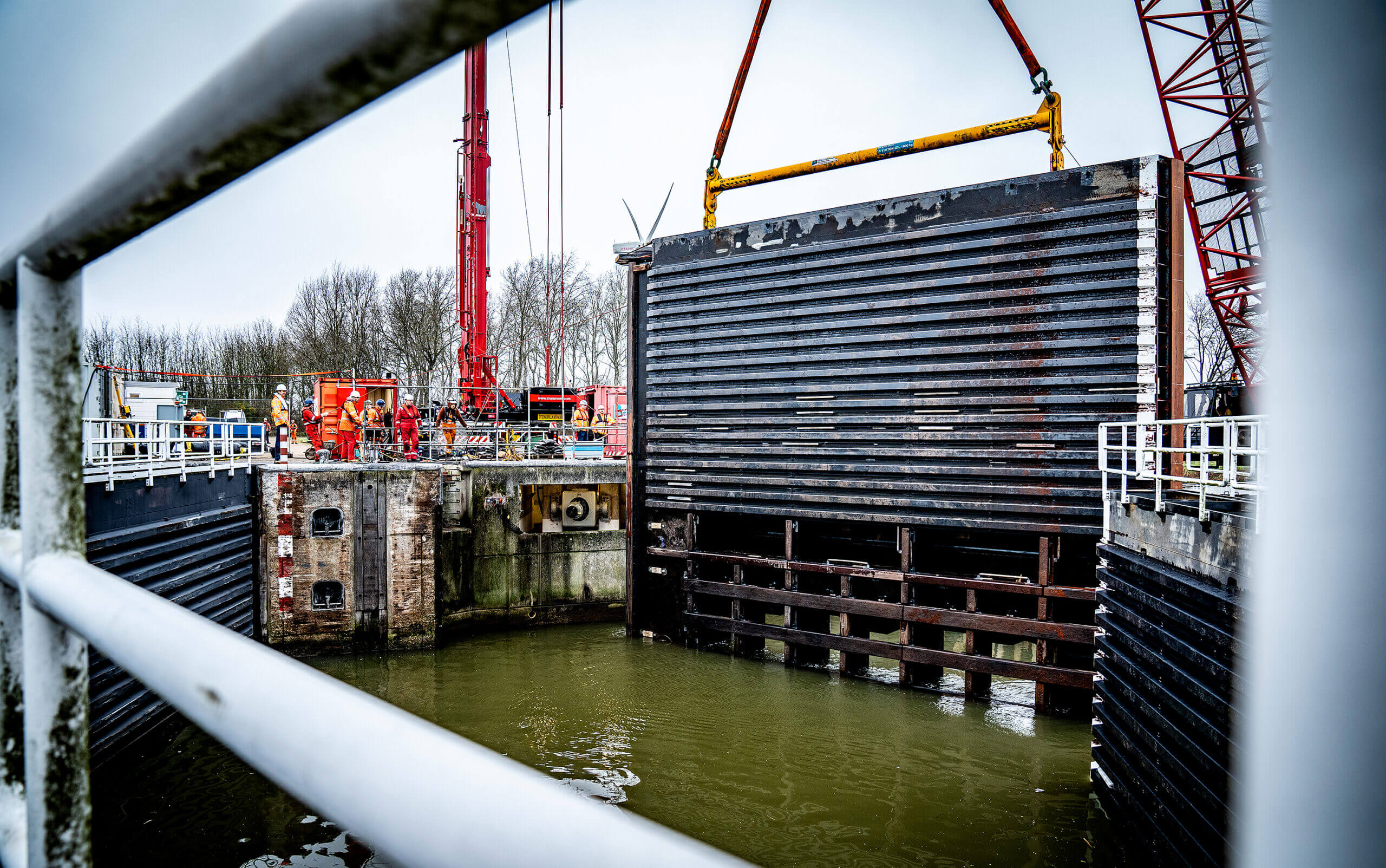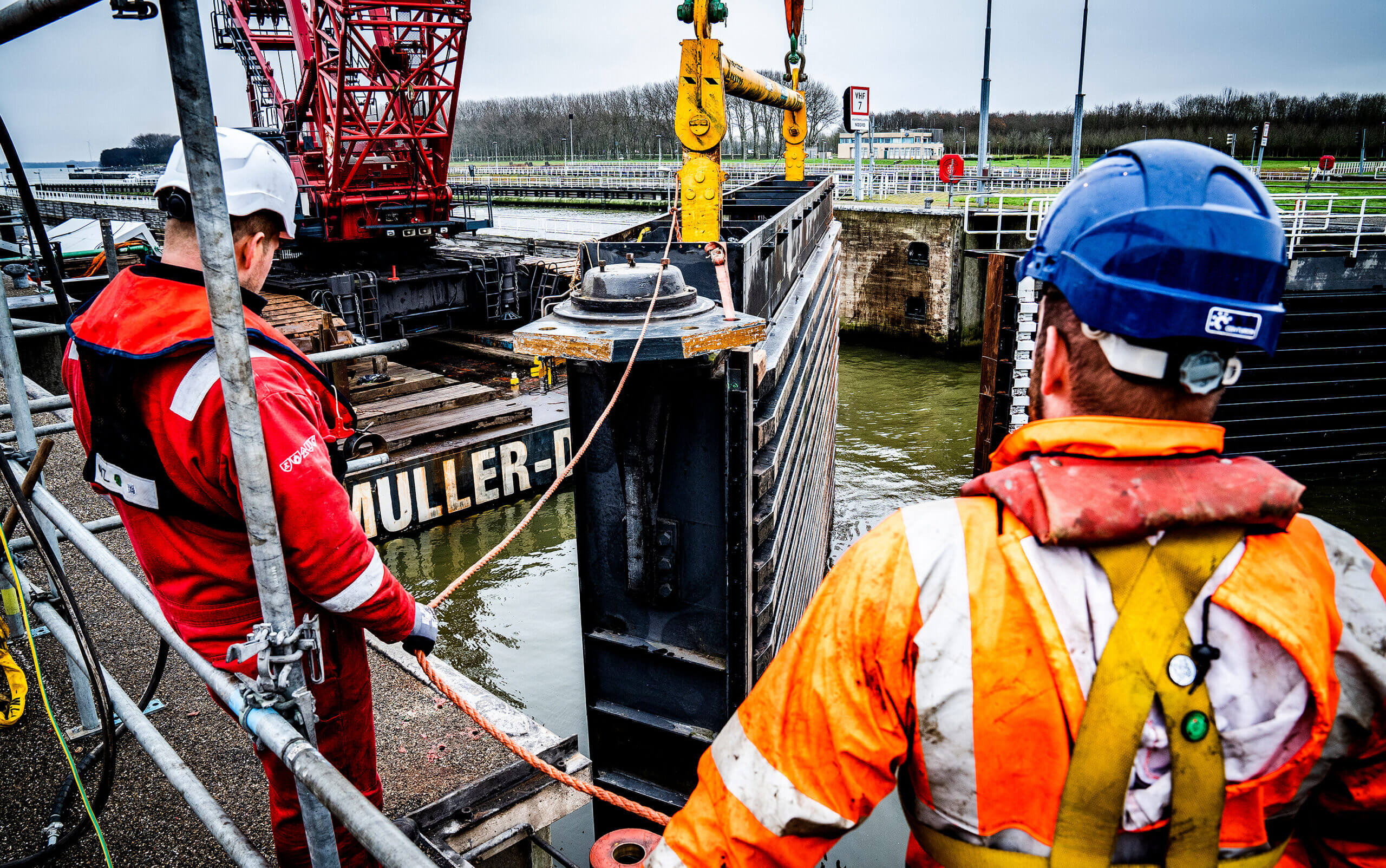 Deadweight survey
Inclination test
Stability booklet
Length: 40.14m
Width: 7.15m
Draught: 3.25m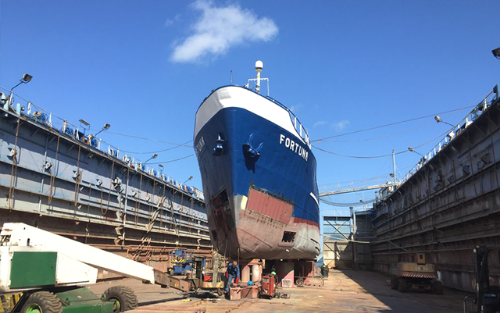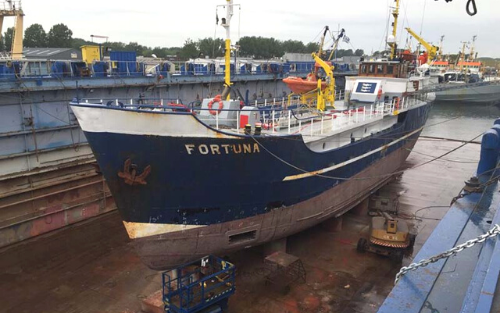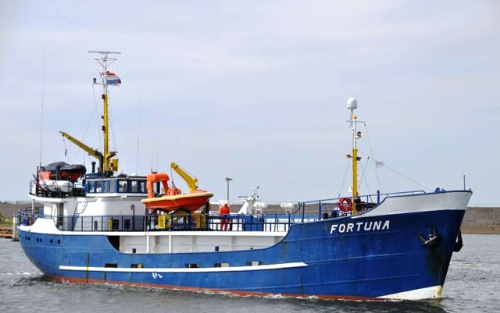 Get in touch with one of our consultants
[/vc_row_inner]