 Submarine Lifting – Strength assessments
On Sunday 09th October 2011 Jumbo's Fairpartner successfully loaded the former French submarine 'Quessant' bound for Malaysia, where the submarine will be displayed in a museum. Transporting the submarine from France to Malaysia was a challenging operation, because of the fragile outer skin and the weight of the submarine. In cooperation with Jumbo Shipping Saltwater completed the strength calculations for both the submarine and the hoisting cradles as well as the detailed engineering for production purposes.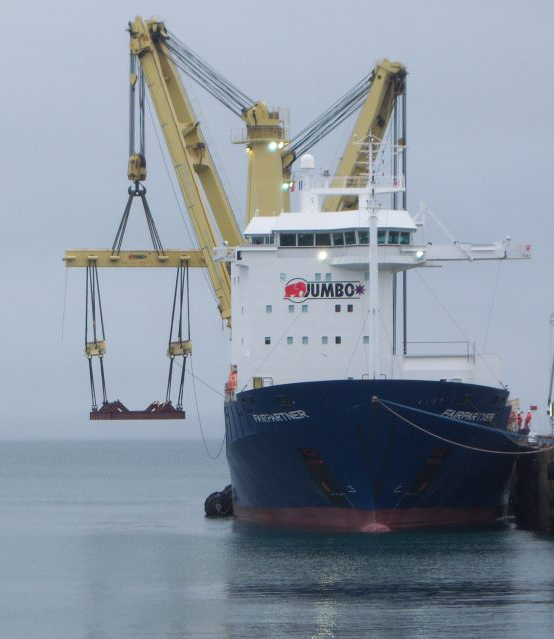 Strength assessment of existing submarine.
Structural design- and engineering of (lifting)grillages.
Loa: 51,25 m
Boa: 10,10 m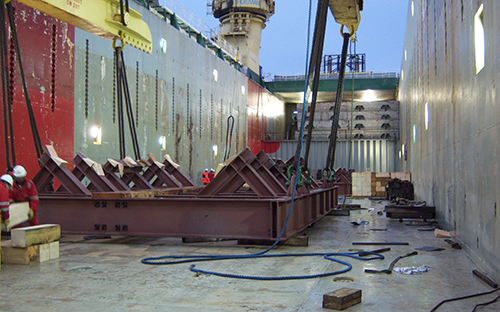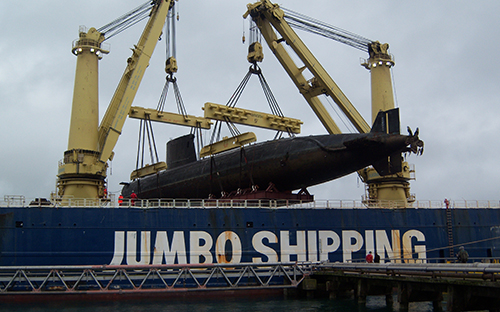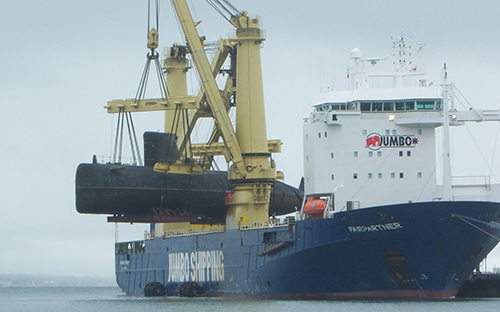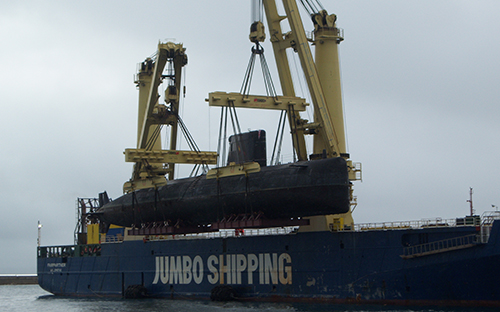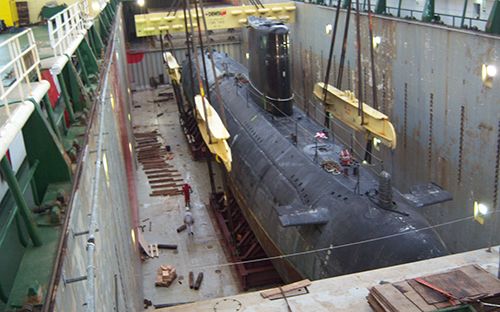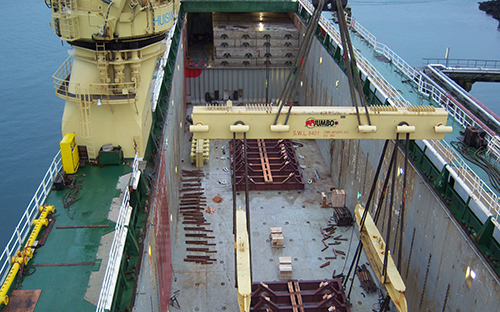 Get in touch with one of our consultants
[/vc_row_inner]