 Engineering package
Every yacht in the "STORM" series benefits from an impressive design, pure craftsmanship, multiple innovations, and considerable attention to detail. It is that level of detail that separates us as a (detailed) engineering partner (building kit) apart from any other engineering firm in the yachting industry.

Engineering package
Following the receipt of the basic engineering and construction principles from the yard, a "production-ready package" for building the vessel was generated. This package entails everything from hull to superstructure integrating foundations, doors, windows, including detailing of the exterior furniture. The full package was generated by 3D engineering utilizing Ship-constructor. A step-by-step drawing package was delivered for all items on board.

A-class superyacht
The S-78 is an aluminum Fast Displacement A-class superyacht with a top speed of 24 knots. This is the first Storm design on which all the variations on this site have been based. The innovative propulsion technology and the patented hull shape guarantee excellent sailing characteristics.
In particular, the functional aspects are convincing. For example, the yacht has been designed with ample space to accommodate six adults. With an after deck and main salon worthy of a superyacht, for lounging without being in each other's way. The flybridge has a second helm, cockpit if you wish, and provides seating for six. Plenty of 'experience space', therefore, for sunbathing and enjoying drinks with a view of the fjords or the harbor of St. Tropez.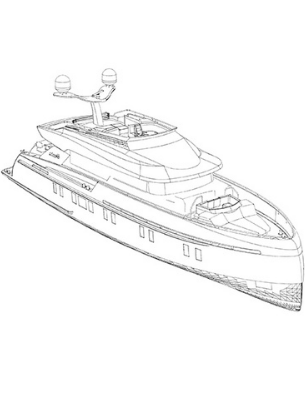 Length overall 23,60 m
Water length 23,11 m
Beam 6,54 m
Draft 1,40 m
Speed range 17 to 24 knot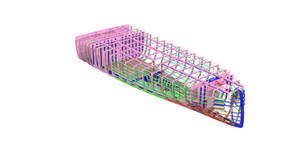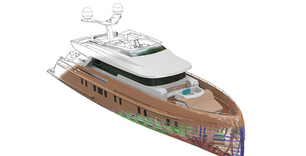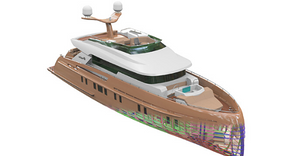 Get in touch with one of our consultants