 Reccuring cracks
The various cracks kept developing even after repair. Upon inspection, the cracks were occurring near the side shell of the vessel on both sides near weak spots such as manholes. A root cause analysis was performed to identify the underlying issues causing the cracks. Looking into the history of the vessel, the vessel had undergone modifications two year prior. During this modification, extra storage space was created by cutting out two longitudinal bulkheads and shrinking some tanks. However, when this was done, the removal of these bulkheads was not sufficiently compensated which in turn, resulted in the vessel having insufficient strength which in turn damaged the vessel.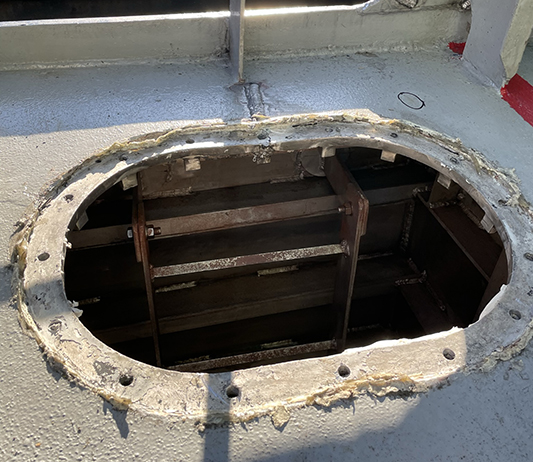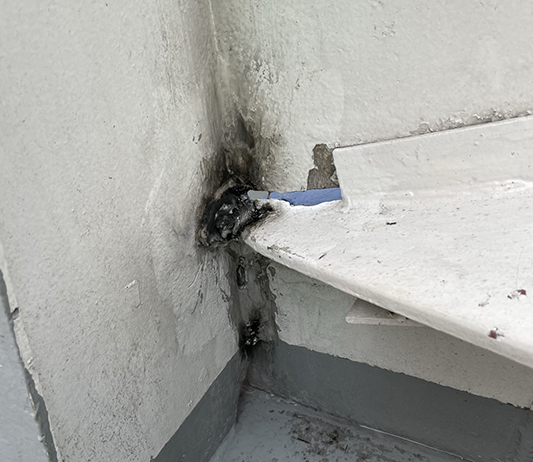 During the initial survey other damages were found that could not be linked to the loss of strength due to the modification, upon further inspection it was found that the vessel was built with insufficient structural continuity leading to these additional damages.

Project information
Scope of work 
Repair of all found cracks by removing all damaged material and replacing it with new material.
Reconstructing the longitudinal bulkhead, with manholes and openings to keep storage and newly ducted piping etc.
Reconstructing the bulwark detail to ensure proper structural alignment.
Deliverables 
Root cause analysis, shared with classification society.
Drawings for to be removed construction.
Drawings for to be replaced/reinforced construction.
Get in touch with one of our consultants