 Fécamp windfarm
Off the coast in France a new windfarm is being developed (the Fécamp windfarm). This offshore wind farm will have a capacity of 500MW. The windmills of this farm will be placed on concrete gravity-based foundations (GBS). The foundations weigh up to 5.000 tonnes each and will be installed in water depths of about 25 to 30 meters where they will serve as the foundation for the windmills.
Modular ballast system
Sarens is contracted to transport the foundations from shore to the installation site, using multiple barges. The foundations will be loaded onto the barge using SPMT's, for this operation the barge deck needs to be kept even with the quay to allow for safe loading of the GBS. As this loading operation is critical to the lead time of the installation scope, the ballast systems onboard the barges will not provide sufficient capacity to perform the ballasting operation in a timely manner.
Therefore, Sarens intends to install a project specific ballast system to drastically reduce the required time to ballast the barges. The system consists of twelve ballast pumps with a theoretical flow capacity of ~16.000 tons per hour.
Flow capacity 
Sarens contracted Saltwater to calculate the actual capacity of this system to account for possible flow/pressure losses due to the system layout. In order to achieve accurate results, the system was partially verified using CFD to predict the flow capacity. The results of the CFD calculation were then used to determine the most efficient ballasting sequence.
Upon completing the calculation, a test setup was made by Sarens to validate the calculations, Saltwater ensured an engineer present to witness the test and to be able to match results with the theory.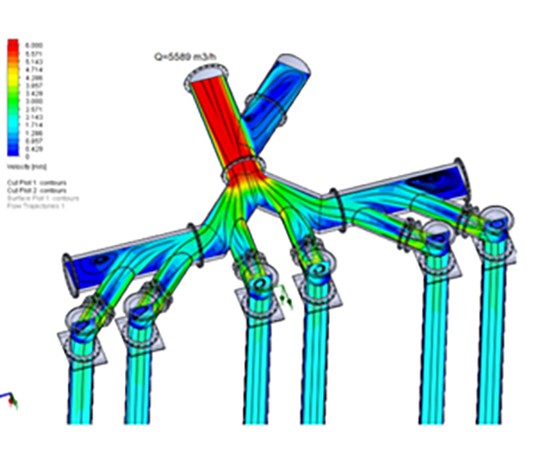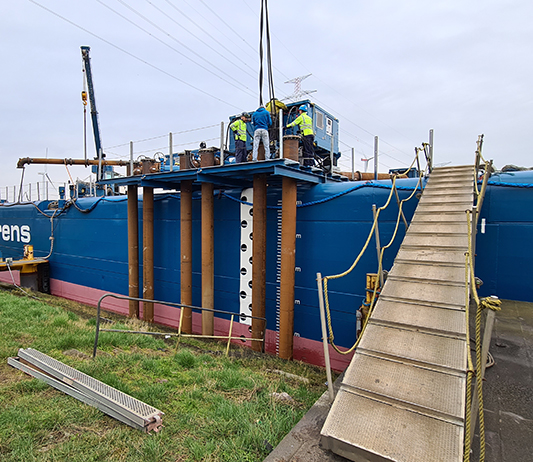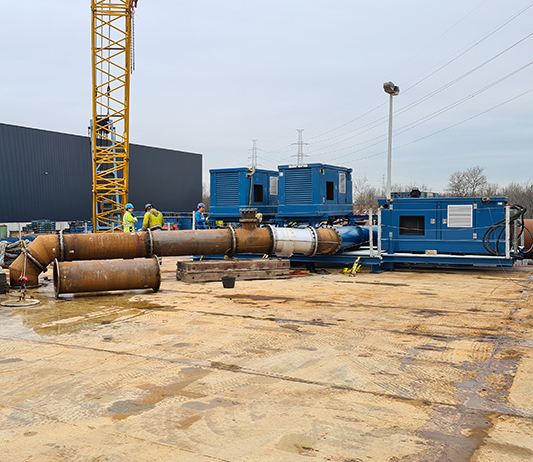 Incorporating a dynamic process into a static calculation
Water flow into each ballast tank
Ballast arrangement for the quickest ballast time
Get in touch with one of our consultants