 Moonpool reducer structure
Saltwater was contracted to design and calculate a moonpool reducer structure. Moonpool dimensions of the client vessel were to be reduced in order to properly operate project specific equipment, the current dimensions of the moonpool allowed the unit to move too much. Additional specifications such as working platforms (1000kg/m 2 ), railings, stairs, ladders, sheave blocks and a store function of project equipment were designed, manufactured, coated, delivered, assembled and installed on site.
Fabrication and on-site installation was achieved by Saltwater Marine Services by means of bolted connections assuring placement on sister vessels in due time.
Challenges and solutions
Main challenge was the timeframe and availability of materials in which this frame needed to be made. Only fourteen (14) days were available from the first offer to the final delivery of the frame. Complete delivery of the full scope of work (including documentation package) was achieved by our local partners, short lines between the engineering and subsequent production proved again to be of great benefit as this resulted in the shortest lead time possible.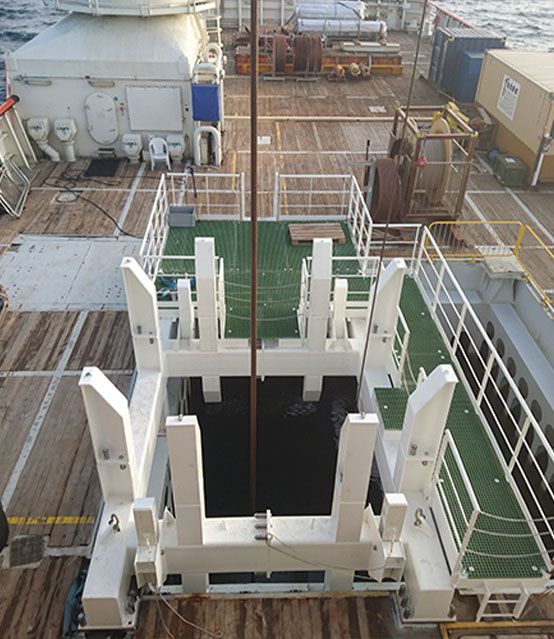 Construction drawings
Strength calculations
Production drawings
Assembled height 5.00 m
Foot print 9.50 x 4.50 m
SWL sheave arm 1.4 tons
Weight approx 12.5 tons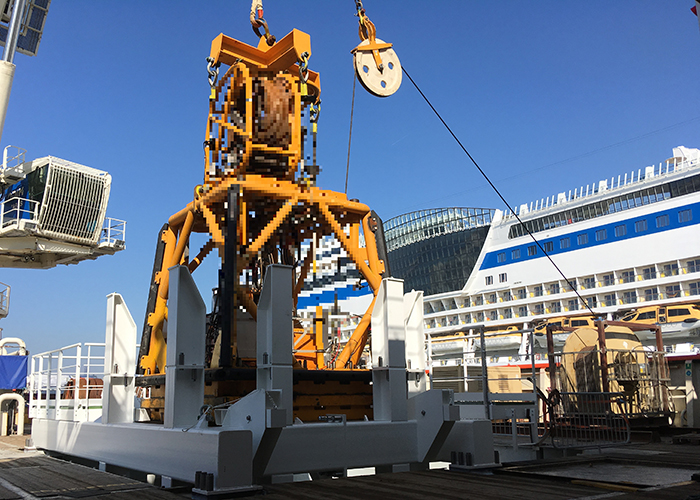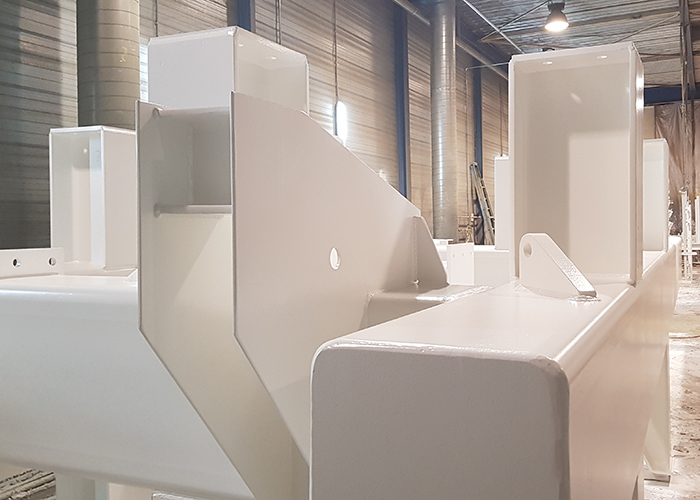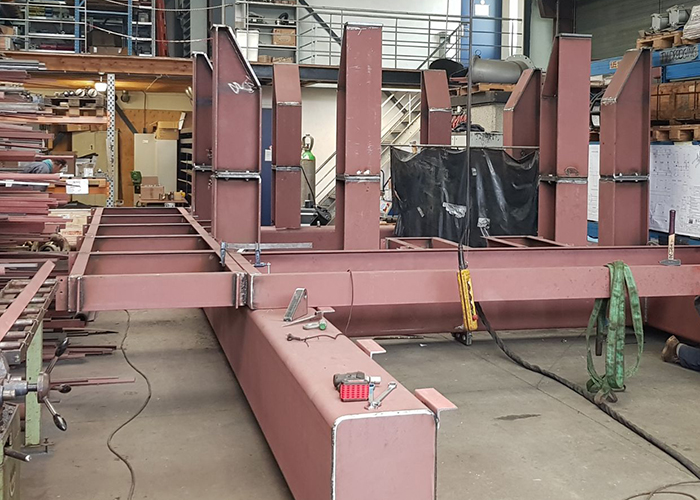 Get in touch with one of our consultants