 Lifting and relocation of an old school lightship
Lightships were used in waters that are too deep or otherwise unsuitable for lighthouse construction. The type has become largely obsolete; lighthouses replaced some stations as the construction techniques for lighthouses advanced, while large, automated buoys replaced others. This particular lightship once provided accommodation to a crew of 10. The primary duty of the crew was, of course, to maintain the light, but they also kept record of passing ships and also observing the weather conditions.
Lifting and relocation
The new owners have plans to lift and permanently place the ship ashore to transform it into a restaurant/bar. The ship is currently being stripped from the old interior and heavy, no longer needed accessories. Saltwater was asked to carry out a quick lightweight check in order to determine the actual weight of the vessel. Once this has been determined the actual design of the four lifting points and strength of the deck of the vessel will be completed. Typically a vessel like this would be lifted using belly slings; however in this specific case belly slings are not an option. This results in the design and integration of trunnions that will be welded into the vessel at four strategic points allowing for the safe execution of the lifting and relocation.
Lift off
Happy to announce the lightship 'Gannet 1954' has been successfully lifted out of the water and placed at her final location in Holzpark Klybeck, Switzerland. After serving as a lighthouse at South Rock, Ireland, she will now be transformed into a restaurant and radio station (located in the lighthouse).

Determine the actual weight of the vessel for the safe execution of lifting and relocating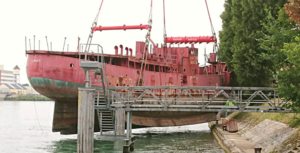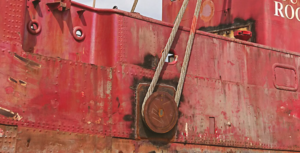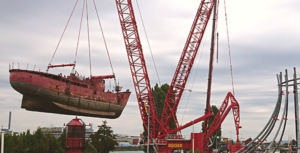 Get in touch with one of our consultants