 Challenging request
One of our clients in the heavy lift shipping market approached us with a challenge; design a temporary strengthening solution so the maindeck hatchcovers can be made suitable to transport a 4.000-ton carousel.
In order to achieve the goals set by the client, a modular frame was developed to divert the loads from the midspan of the hatchcover to the existing strongpoints in the vessel. This reduces the bending of the hatchcover and allowed the client to upgrade the maindeck hatchcovers to be able to transport a cargo of up to 4000 tons.
The system can be disassembled and placed inside 40-foot containers. This allowes the structure to be transported across the globe. Also giving our client the opportunity to deploy the system on all the sister vessels in the fleet.
Read more on our transport engineering service.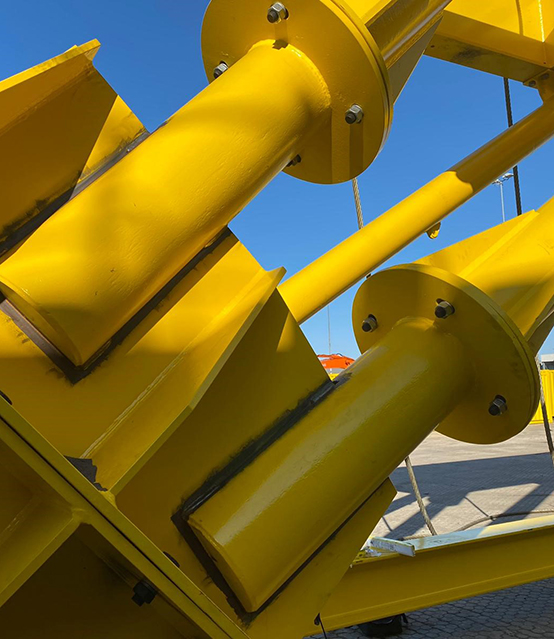 Calculation of design loads to be applied
Design and verification of deck reinforcement solution
Strength verification of local vessel structure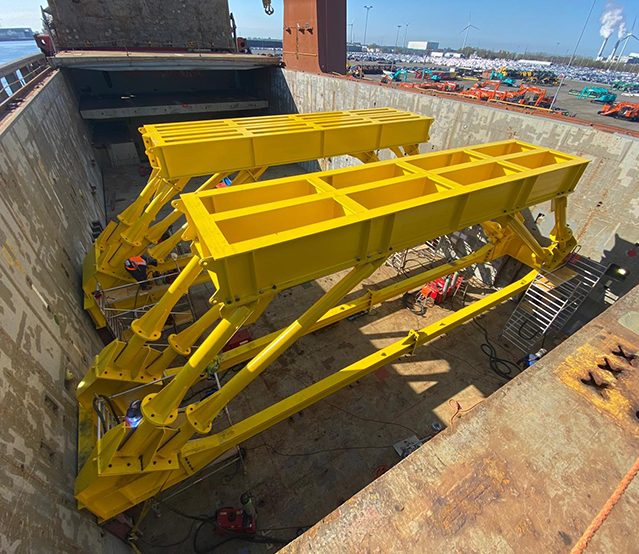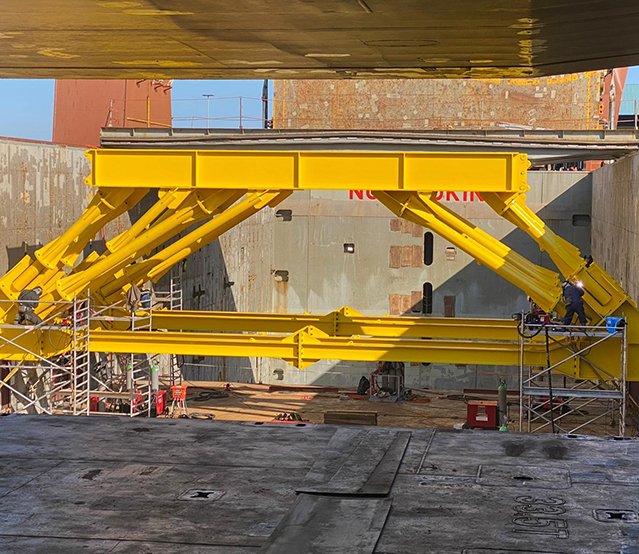 Get in touch with one of our consultants