 Foundation soil sampling unit
Two years ago Saltwater designed and built a guide frame over the moonpool of a research vessel (view previous project). Now the client has the need to accommodate another unit on this vessel to be fitted over the same moonpool. The new foundation is to be designed in such a way it can be easily re-used on another vessel and fit next to the existing cursor frame. The winch accompanying the unit will have a purpose designed foundation which is also part of this scope.
Research vessel
This vessel is an inspection, maintenance and repair vessel. The client has delivered a deck lay-out and occurring forces which had to be applied by Saltwater. The calculations focuses on the structural integrity of the deck structure and the foundations under the measuring template and winch.
Methods of analysis
The strength and mechanical stability of the items mentioned in the scope will be analyzes by using RFEM. RFEM is a 3D beam and plate element calculation software. This software allows the modeling of a beam model using actual sections that have been considered in the design. Furthermore, the software allows the user to model plated elements constructions, or a combination of the latter. This delivers accurate results, since the interaction between various beams attached plating is taken into consideration. Hand calculations will be completed in either Excel or MathCad.
Calculation models
The calculation model consists of the foundations and the deck construction. The models have been constructed and calculated using plate elements.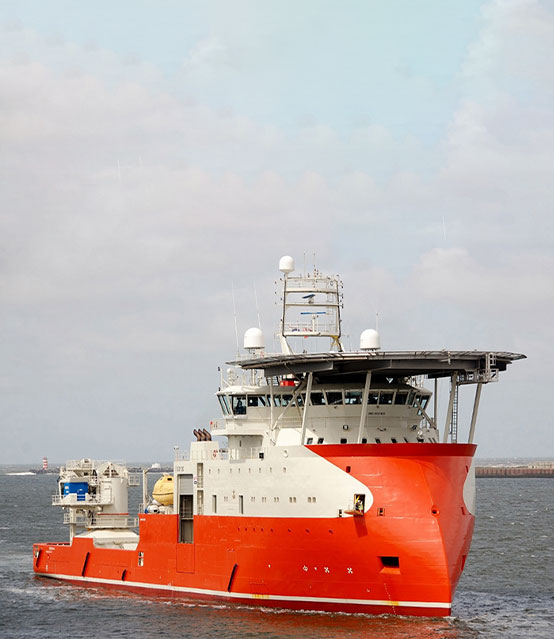 FEM calculations to determine the structural integrity of deck structure
FEM calculations to determine the structural integrity of the foundation under the FLPC and winch
Weld calculations
LOA 98,6m
Breadth 19,0 m
Max draft 6,6 m
Deadweight 4.569 t
Moonpool 7,2 m x 7,2 m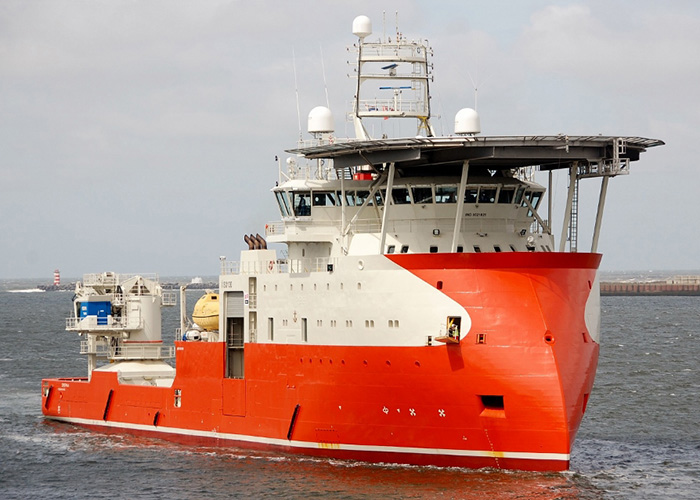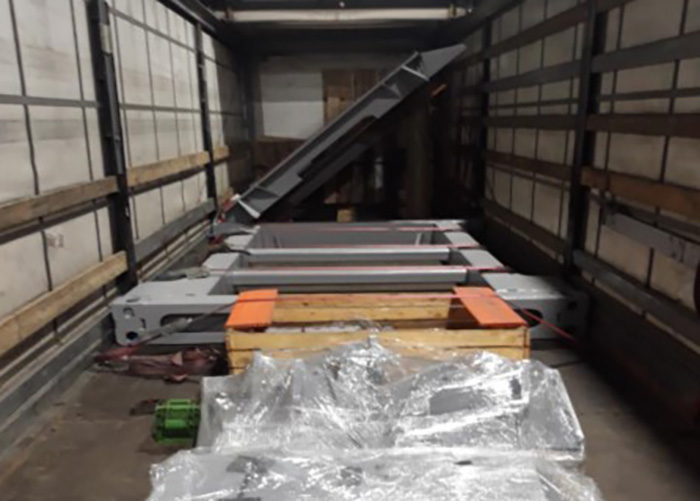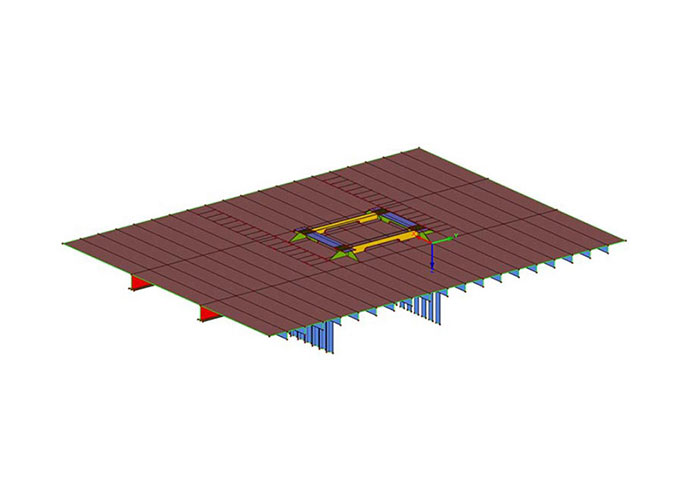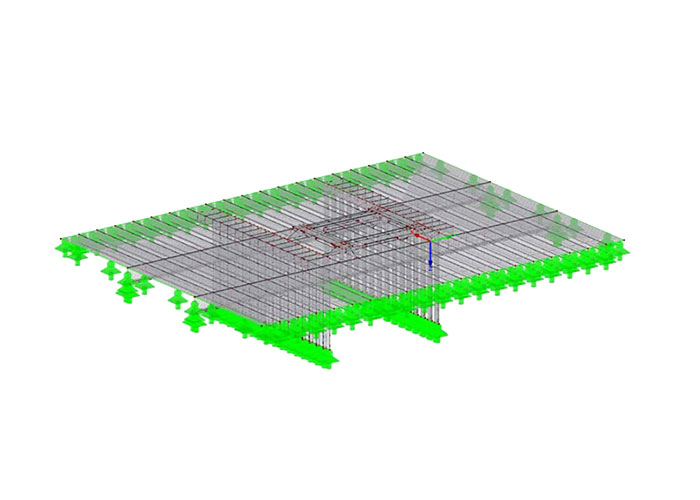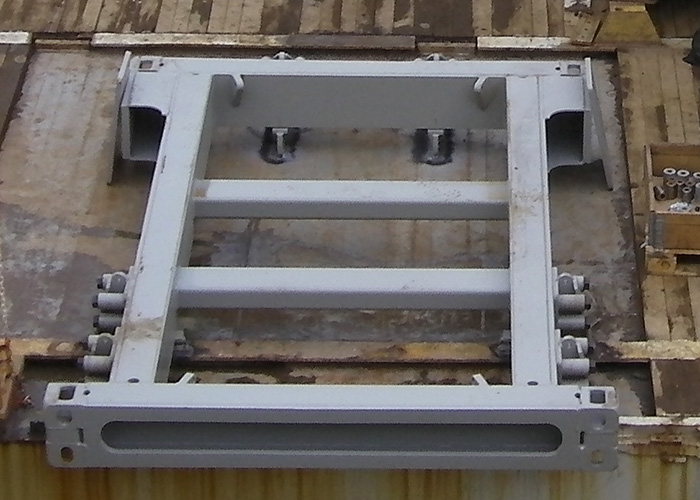 Get in touch with one of our consultants