 Foundation rescue boat
Saltwater has been contracted by Damen Shipyards Den Helder to design the foundation for rescue boat and davit with launching equipment for Zr. Ms. Luymes. The foundation is designed on a skid containing the davit which can be exchanged with the sister vessel Zr. Ms. Snellius. The skid is delivered complete with outfitting, meaning all railings auxiliary equipment, boarding station and davit controls are contained on the skid for easy placement and removal.
Zr. Ms. Luymes
The Zr. Ms. Luymes (A803) is a hydrographic survey vessel of the Royal Netherlands Navy. She is named after the hydrographer Johan Lambertus Hendrikus Luymes (1869-1943) who was head of Hydrography 1920–1934. The ship was completed in the Netherlands from a Romanian built hull. The Luymes also has a sister ship: HNLMS Snellius (A802). The ships all have different tasks: surveying the sea, operating as guard ship, representing the Netherlands at home and abroad, assisting maritime scientific surveys by the Ministry of Defence and assisting rescue operations.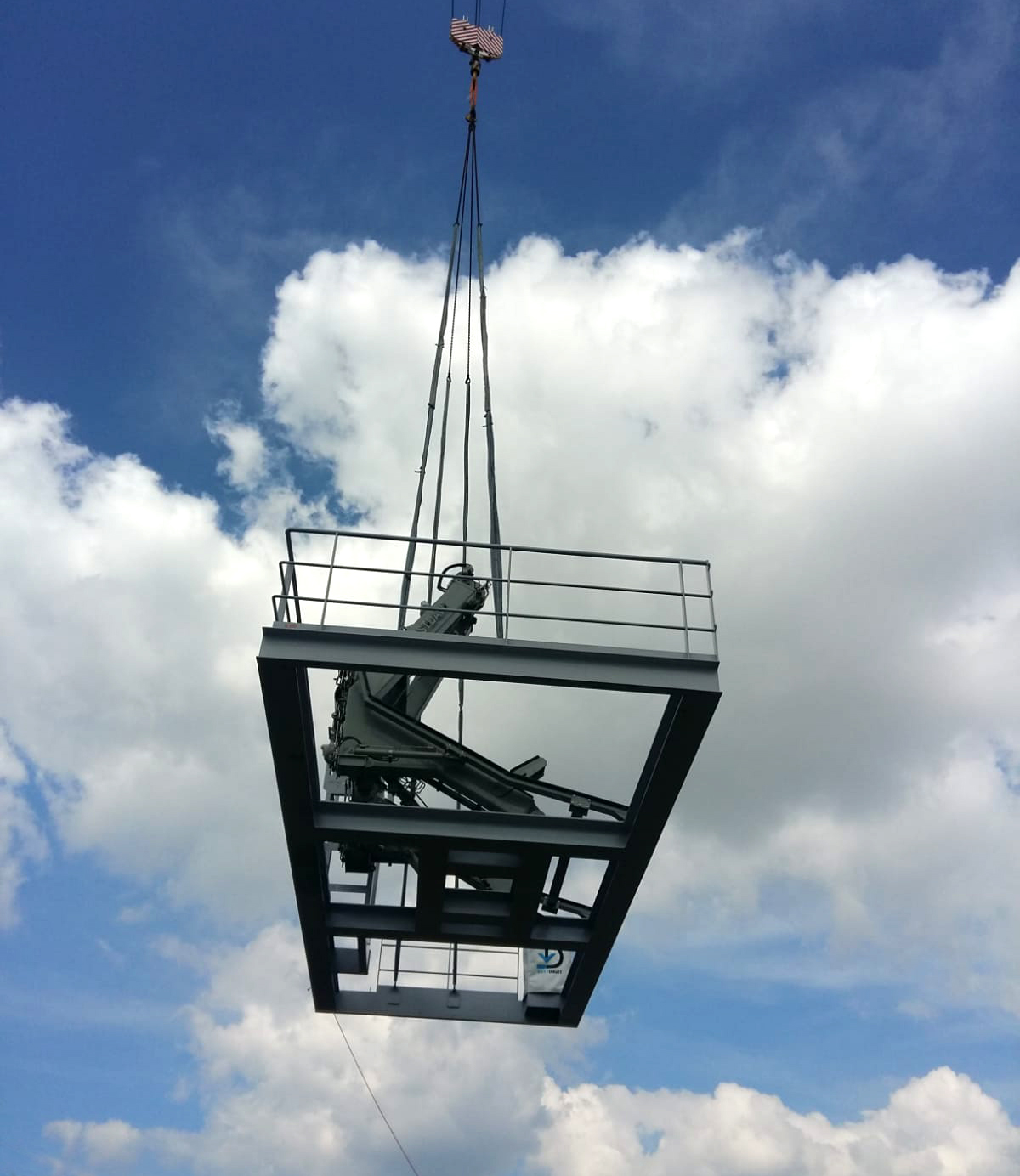 FEM analysis of the foundation and of the local vessel structure at the location where the foundation is placed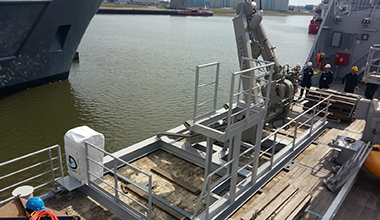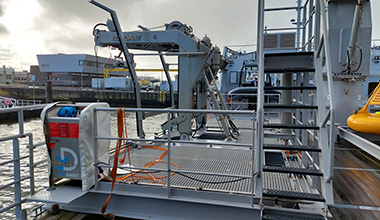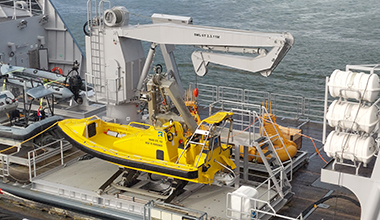 Get in touch with one of our consultants