 Es Devlin – Artistic Director and Designer
LarMac PROJECTS – Official UAE 50th Celebration Producer
Wonder Works – Technical Design and Engineering
Nicolas Chavance – Photographer
UAE 50th National Day Celebration
On December 2nd 2021, the United Arab Emirates celebrated its 50th National Day with a spectacular floating experience on Hatta Dam in the Hajar Mountains. With this year's National Day ceremony also marking the country's Golden Jubilee, it is the largest celebration of the UAE to date. Unparalleled in scale, this year's ceremony makes the seemingly impossible possible, with performers appearing to be walking on water. Centered around a 19 meter high rotating disc shaped stage set in the turquoise waters of Hatta Dam, this stunning sculpture is both a projection surface and a performance area and is framed by 228 water jets that create another projection screen for artistic storytelling. 
Challenges
This audacious concept came with its challenges. With Hatta Dam reaching depths up to 20 meters, foundations were not an option for this year's show. Instead, the 200 ton cast stage and 700 ton grandstand were installed onto modular floating pontoons. During this stage engineering our assistance was requested by the organization.  
Creating a lake on a lake 
The scope of work consisted of investigating the stability, global and local strength of the pontoons and designing of the required mooring system. These works ensure that the floating structures were stable and sufficiently moored to the bottom of the reservoir to prevent movement due to wind, whilst also taking into account that water levels can change due to heavy rainfall. Considering the additional 400 tons of water sitting on top of the pontoons , creating the illusion of a lake on a lake, this project included an uncommon challenge.  
The celebration was live streamed to the world on December 2nd after which the show was open to the public for 9 days.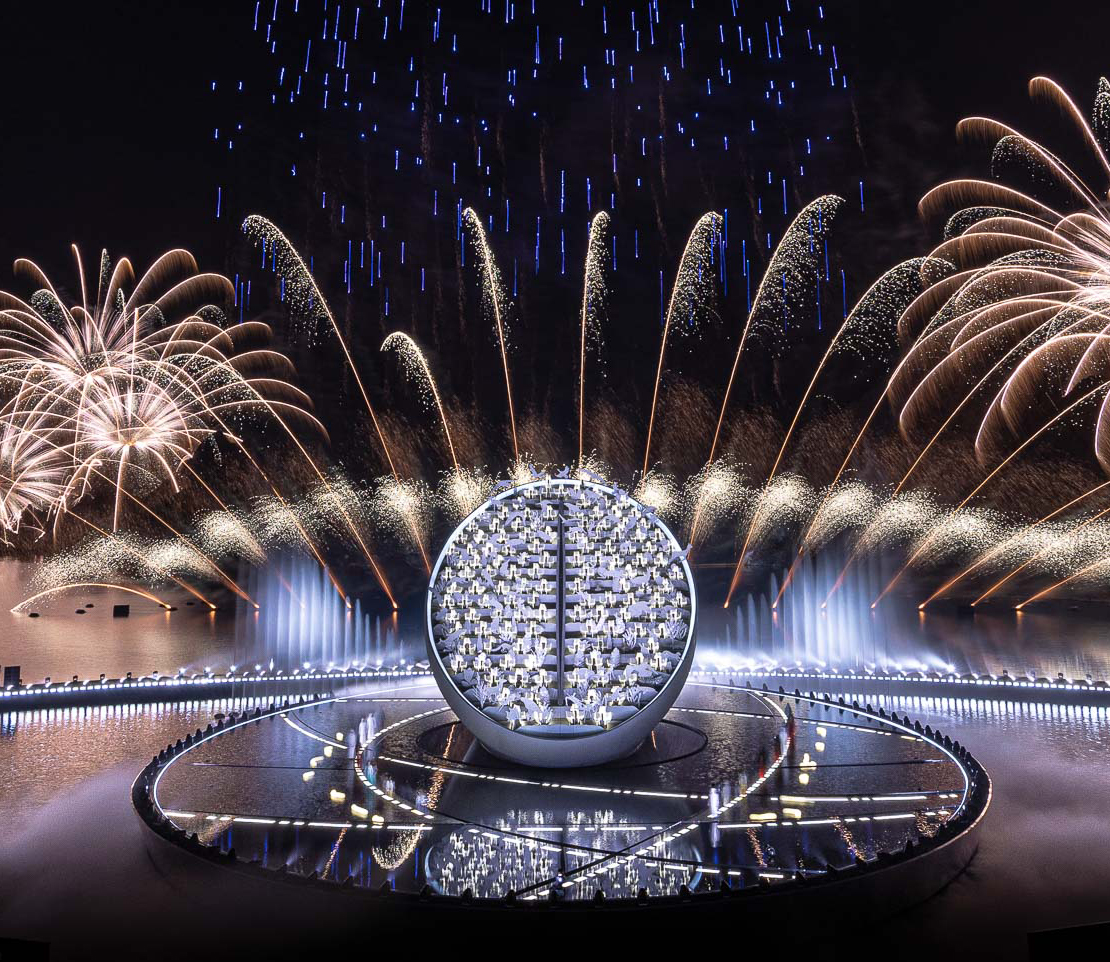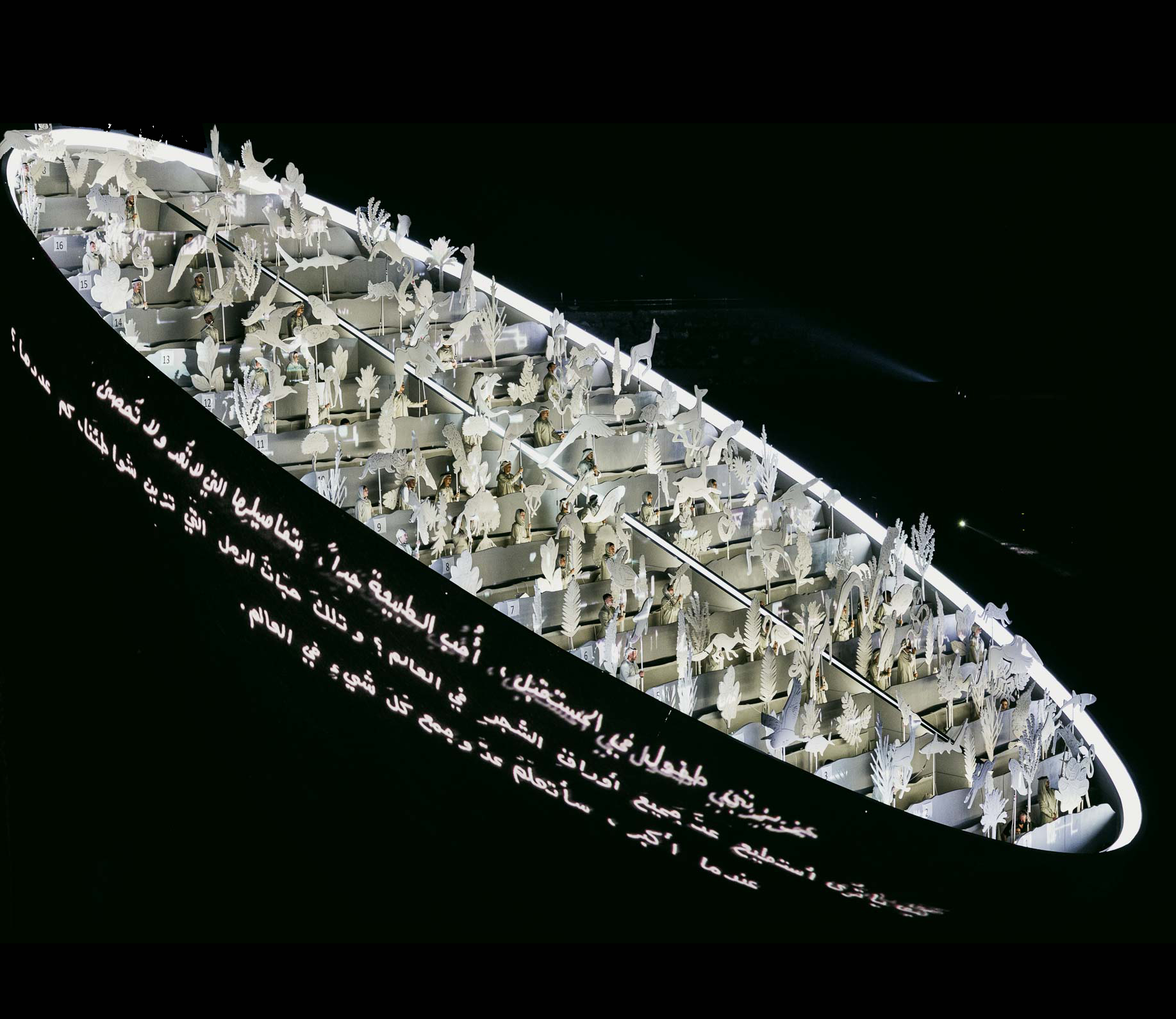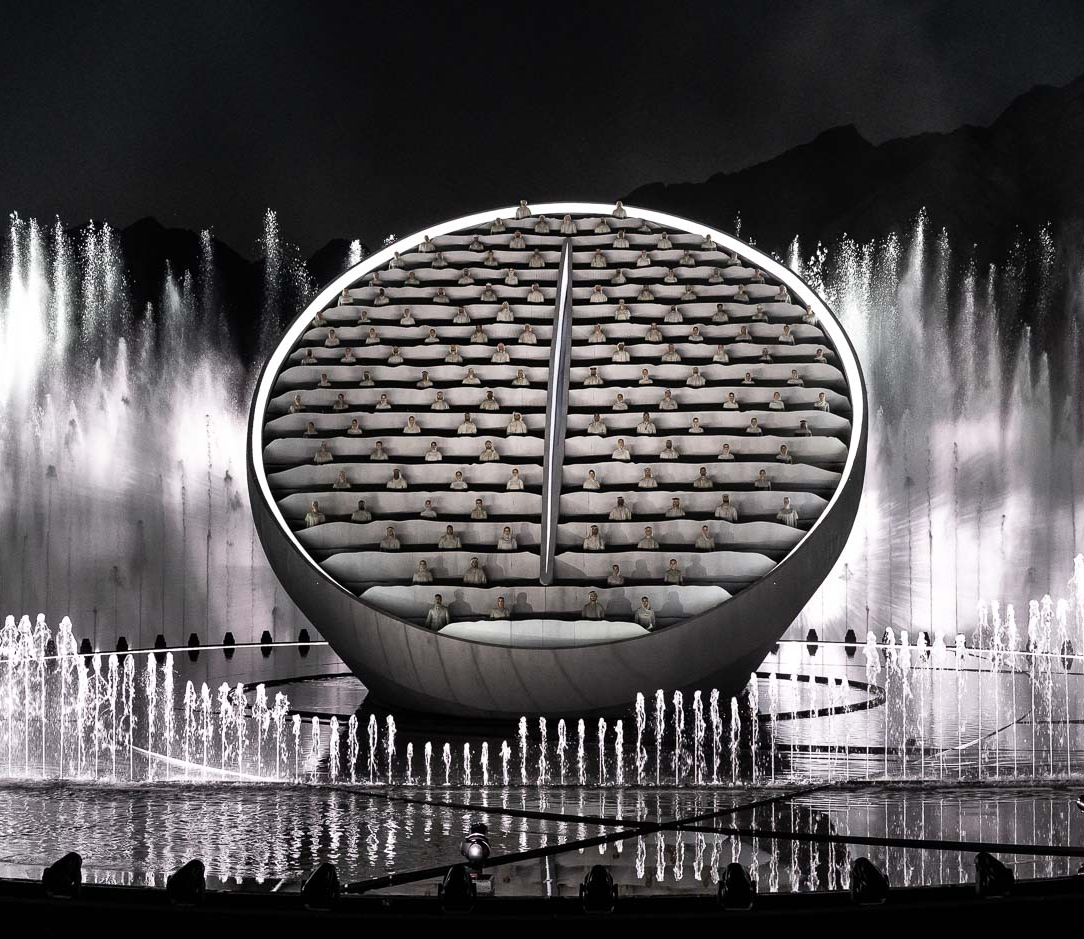 Cast pontoon
Grandstand pontoon
Stability calculation reports
Moorings calculations report
Mooring arrangement drawings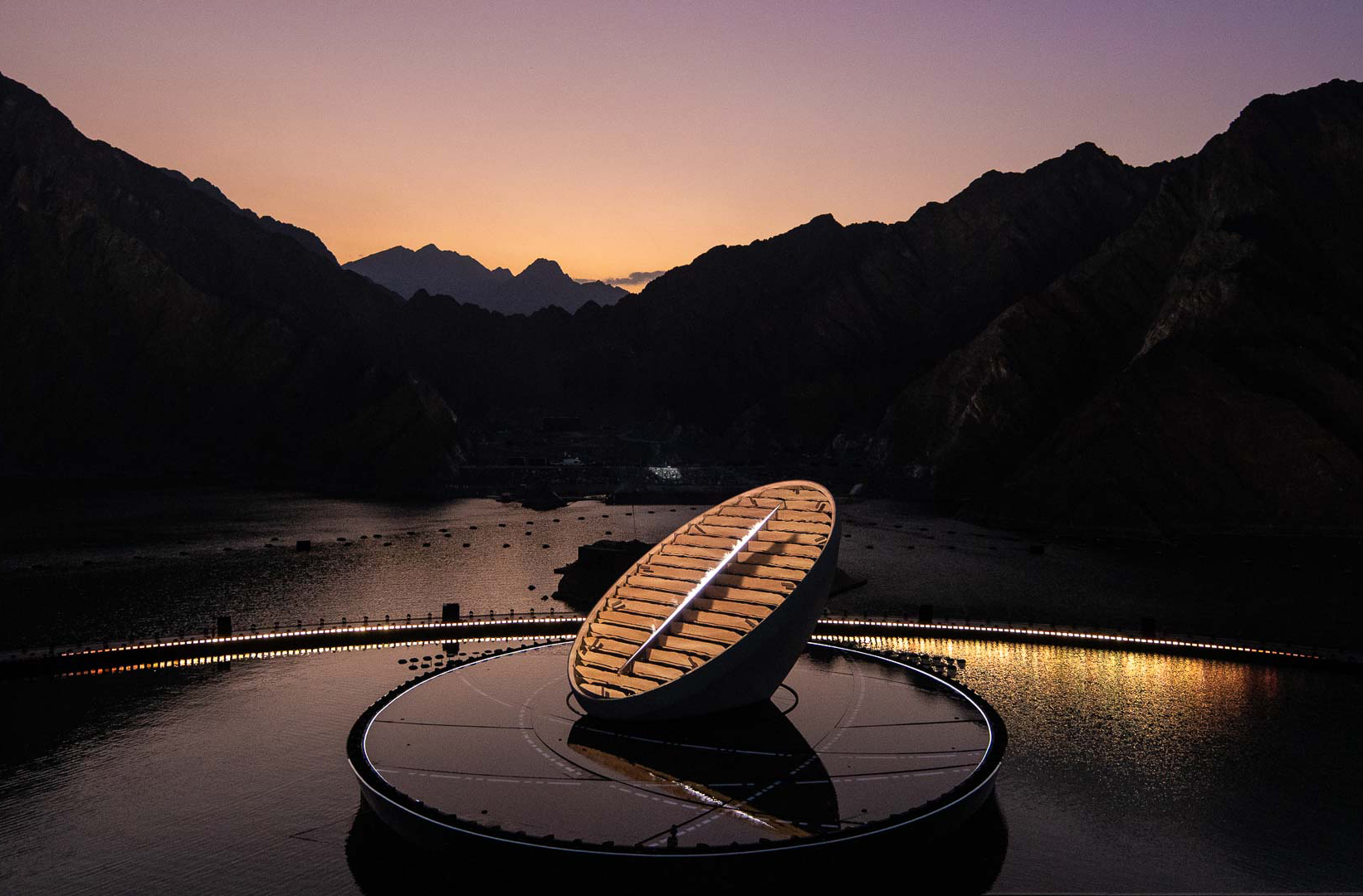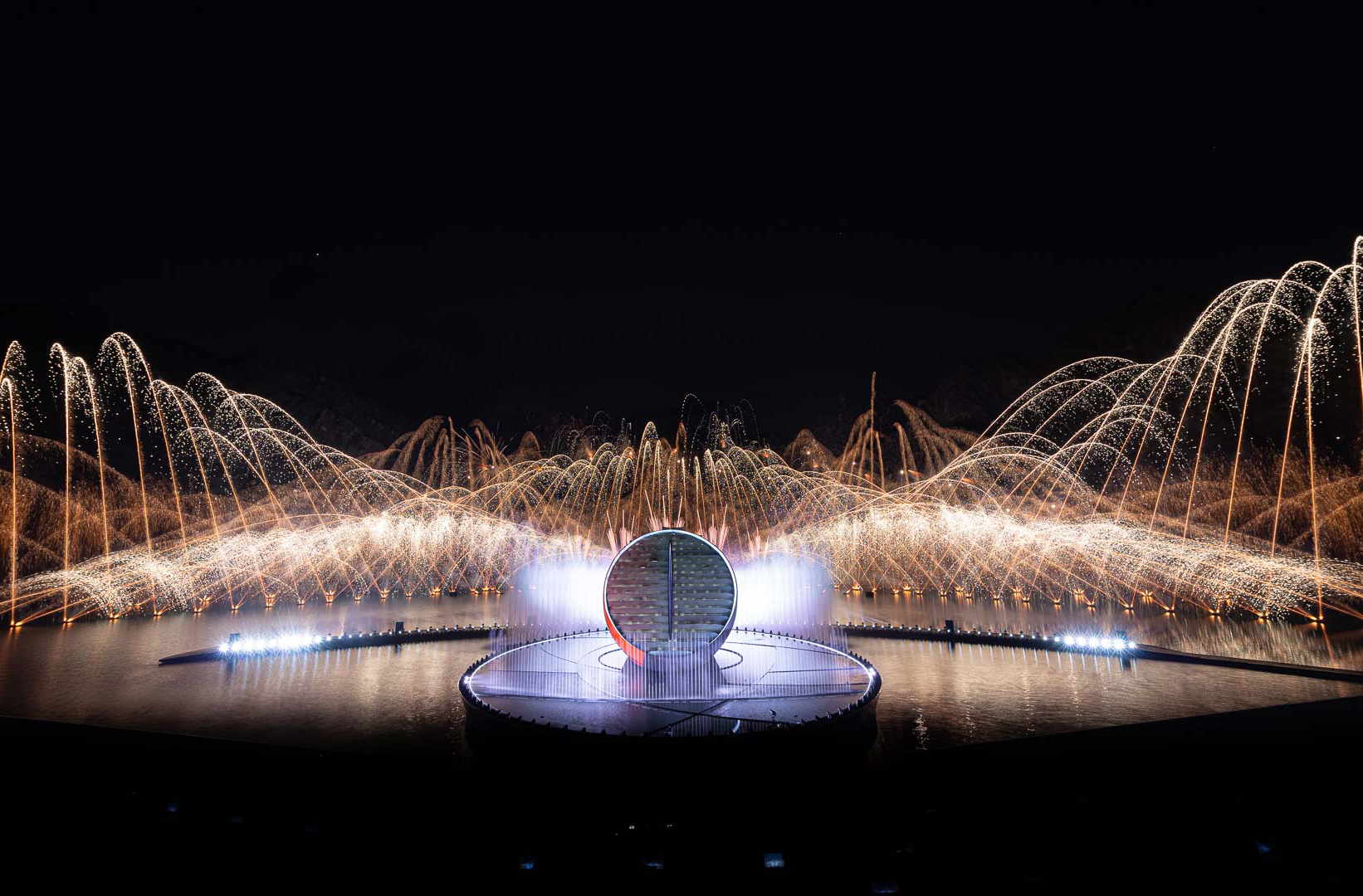 Get in touch with one of our consultants