 Esnaad 711
In late 2010 Damen Shipyards contracted Saltwater to complete the engineering to convert two standard Sea Axes to Hot Rods for the offshore. Basically Damen's client, based in Abu Dhabi, required several changes to the standard configuration of the vessel. Saltwater's scope included the integration of a crane, a single point hoisting MOB davit, towing hook, hydraulic capstans and a bow bollard. In order to engineer the integration of these items efficiently a detailed FEM analysis was completed for every item. Using the results of the FEM calculations the actual detail drawings were generated. All our works were submitted to Bureau Veritas for class approval. These sea axes were a success story for both Damen Shipyards and Saltwater.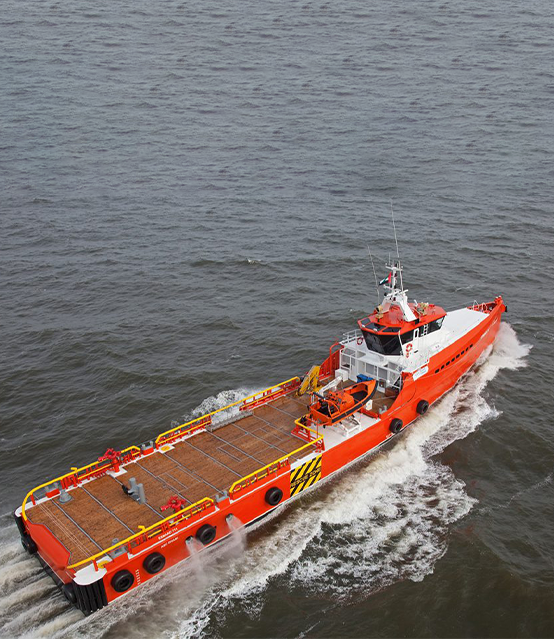 Integration of crane, davit & towing bollard.
Finite element calculations & engineering services.
Loa: 51,25 m
Boa: 10,10 m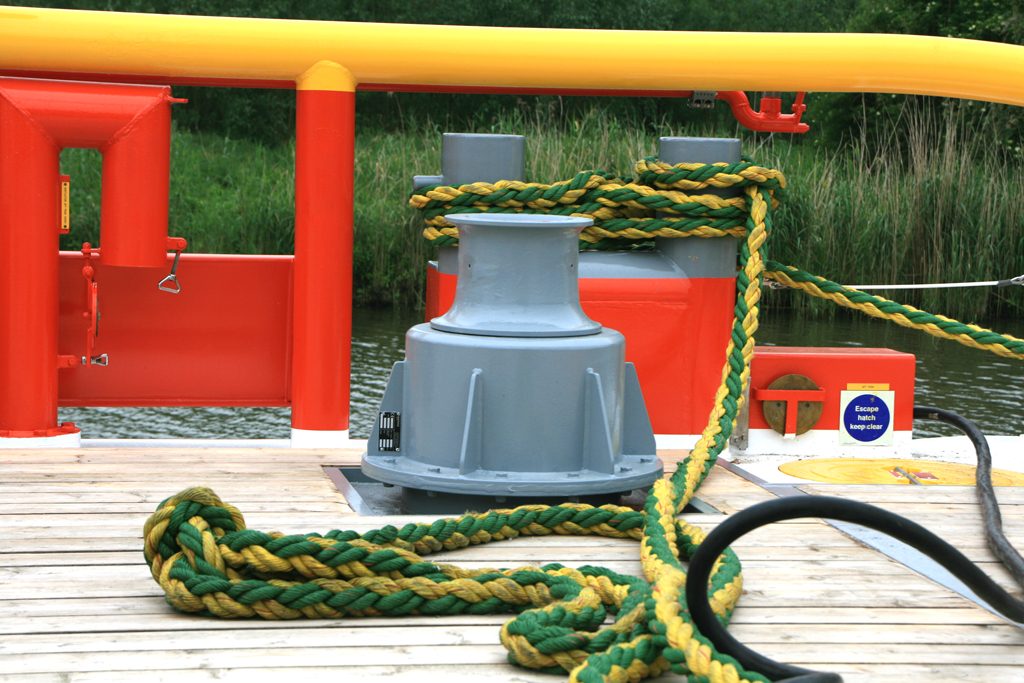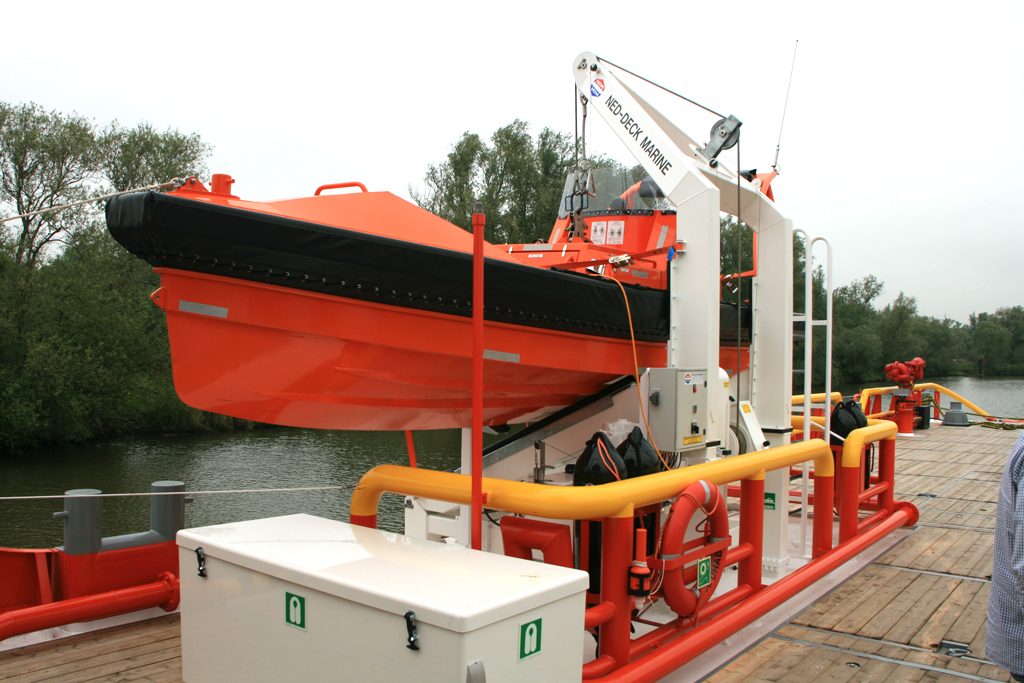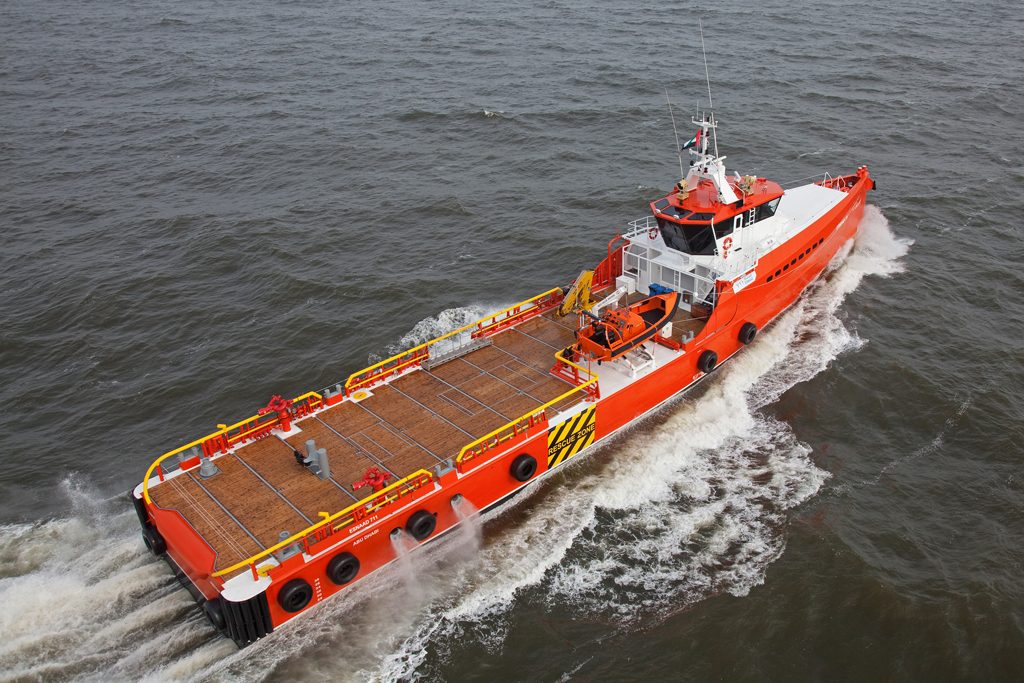 Get in touch with one of our consultants
[/vc_row_inner]