 Double lightweight survey
The Stena Transporter and Stena Transit are two ferries from Stena Line Freight, operating the route between Killingholm (UK) and Hoek van Holland (NL). Their core business is transporting trucks and trailers across the North Sea to provide both countries with the required goods. The vessels are sister ships and are built in 2011. Both sisters were at Damen Schiedam for their five-year survey. Saltwater was contracted by Stena Line to perform the lightweight check for both vessels.
Tight schedule
A lightweight survey is executed to determine if the lightweight and/or the longitudinal center of gravity of the vessel is still within the limits of allowable compared to the as built situation as defined by class. Due to the tight schedule of the special survey, the lightweight check was executed directly after refloating. This tight schedule required a flexible approach from our team of professionals, being ready to perform the test at first call. Both tests were executed within a single day. The weight survey, draught readings and tank soundings on board provided accurate results and allowed us to determine the new parameters for both vessels to the full satisfaction of the client.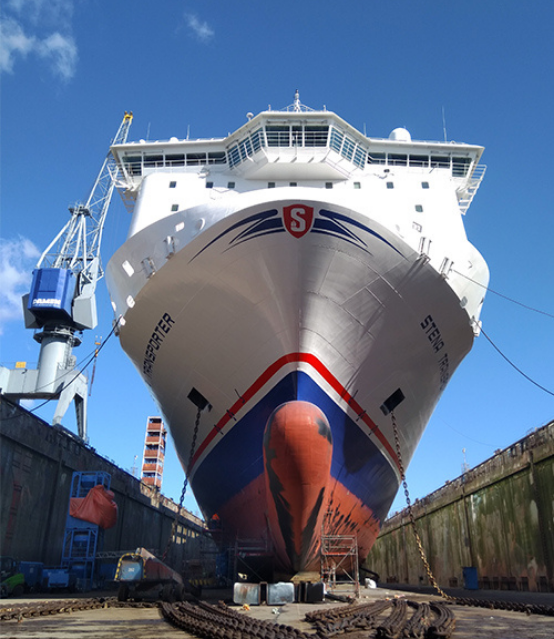 Lightweight survey
Survey report
Dimensions Transporter & Transit
Length overall 212.02 m
Breadth 31.62 m
Draught 6.32 m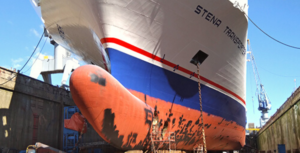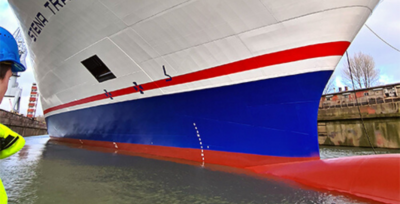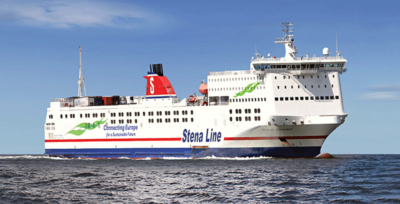 Get in touch with one of our consultants