 Needs of our clients at centre stage
At the start of 2018 one of our clients approached us requiring our marine engineering expertise in order to design a frame to be used as support for a cable chain track on one of their vessels. It was critical that the design would withstand the loads that will be subjected to them during the transportation of the cable chain track on the supports.
About the client
Our client was a company that specializes in design, engineering, installation and maintenance of electrical installations for the maritime industry, including onshore and offshore. A top global player, with customers all over the world.
About the project
The key to success at Saltwater lies in putting the needs of our clients at centre stage. In a meeting with our client we discussed the challenge they were facing, and using our expertise we discussed to possibilities for resolving it.
Saltwater Naval Architect George Golea on this project
"In order to ensure the supports are strong enough to sustain the weight of the cable chain track, a detailed FEM analysis was completed for every item of the support."
Streamlined engineering proces
Due to shortening lead times becoming a trend in the shipbuilding industry, our client required a quick and effective solution. With our streamlined engineering process, we were able to offer short turnaround times in delivering the solution.
From design to final product
Once having pinpointed the challenge, our engineers developed a design for the support frame using FEM calculations. Using the results of these FEM calculations, we were able to generate the actual detail drawings. At Saltwater our practical engineering ensures that all our engineering transitions easily from design to final product.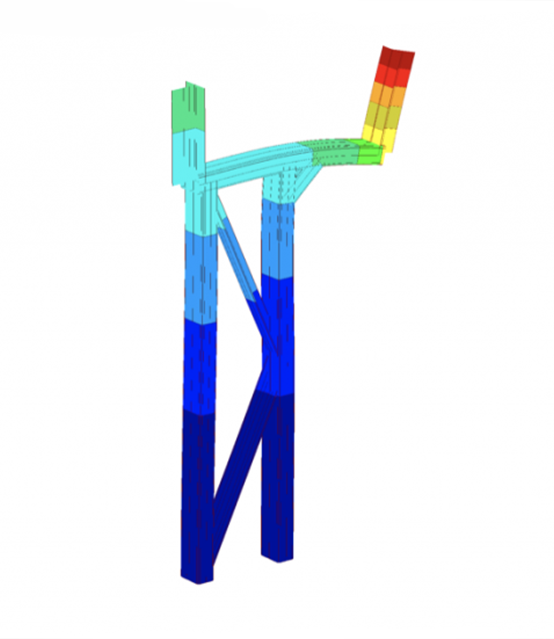 Completing a detailed FEM analysis for every item of the support.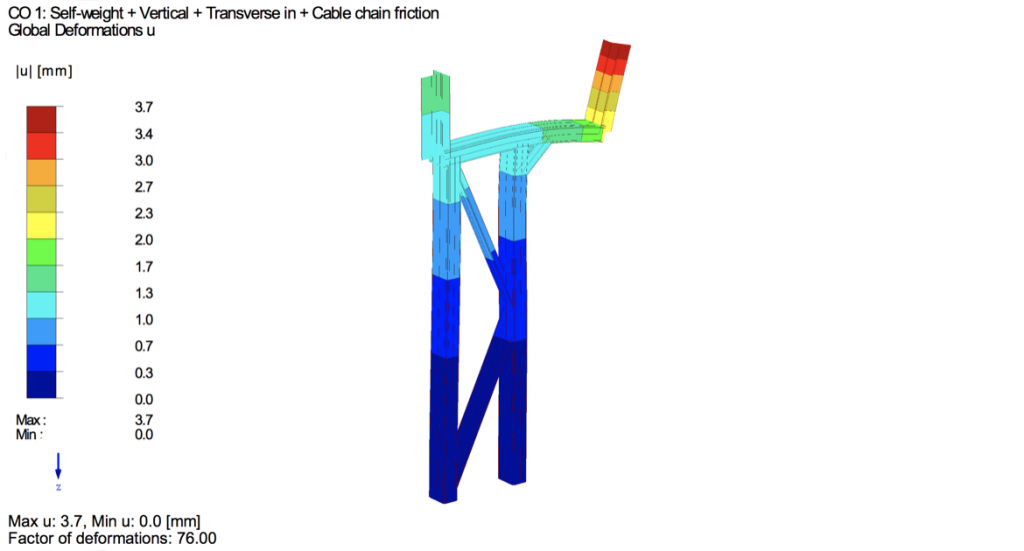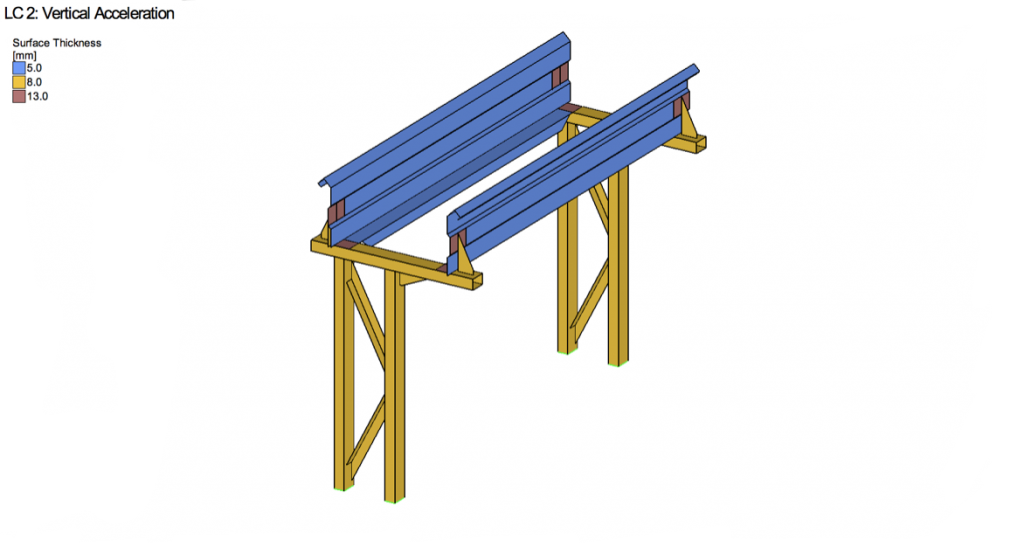 Get in touch with one of our consultants
[/vc_row_inner]