 The Oleg Strashnov, is a heavy lifting crane vessel being built at the Merwede Shipyard for Seaway Heavy Lifting. The vessel is equipped with a 5000 ton crane. Saltwater was awarded the works for the complete stability calculations of the vessel, this included both intact and damaged stability. The works covered all loading conditions of the vessel, including the heavy lifting and dropped load conditions.
The basic stability rules and regulations applicable to the vessel are IMO Resolution A.534 Code of safety for Special purpose ships. For heavy lift operations, carried out under the limitations set forth in the DNV rules, the DNV requirements associated with the notation "Crane vessel" were applicable.
In addition, special rules and regulations are defined for working in Norwegian waters (NMD) and for extra heavy lifts of over 3500 ton capacity.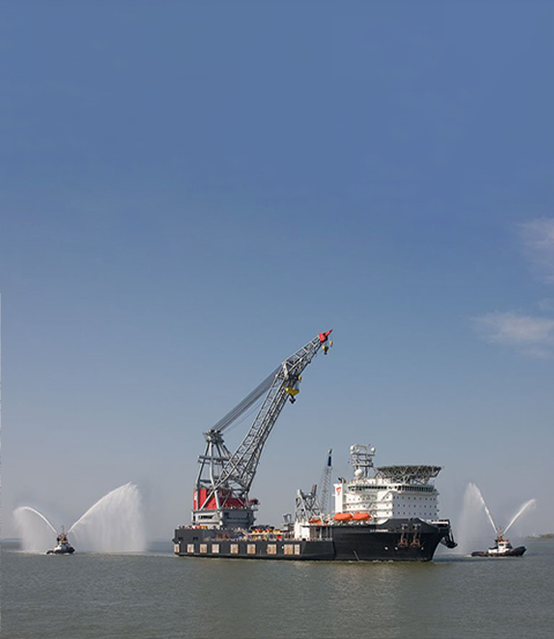 Dimensions Oleg Strashnov
Length overall: 183.00 m
Beam: 47.00 m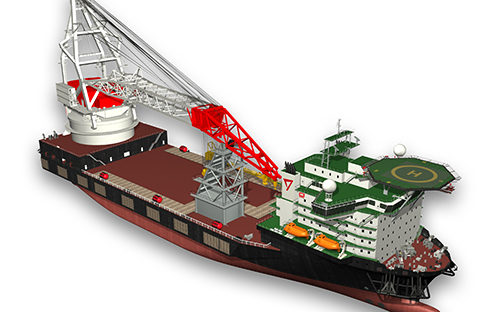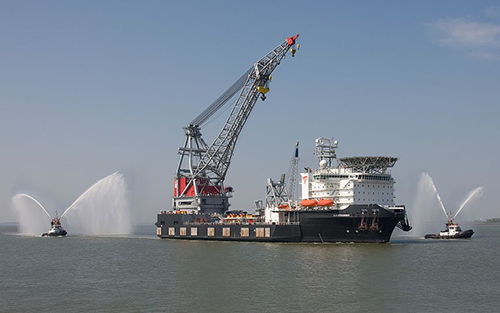 Get in touch with one of our consultants
[/vc_row_inner]