 Various engineering scopes
Boskalis installed the Ostwind 2 export cable, connecting multiple offshore wind farms to the onshore substation in Lubmin, Germany. The cable lay pontoon "Boka Constructor" is mobilized for the cable burial works. Saltwater Engineering was contracted to assist with various engineering scopes to mobilize the vessel.
Loading tower modification
The Boka Constructor is equipped with a 4000t turntable and a slack management tower with two quadrants that can be moved independently. The quadrants inside the tower were made suitable for the bigger cable size required for this project. Due to the large diameter and bend restriction, it was needed to increase the radius of the Quadrant and strengthen the quadrant for the increased loads.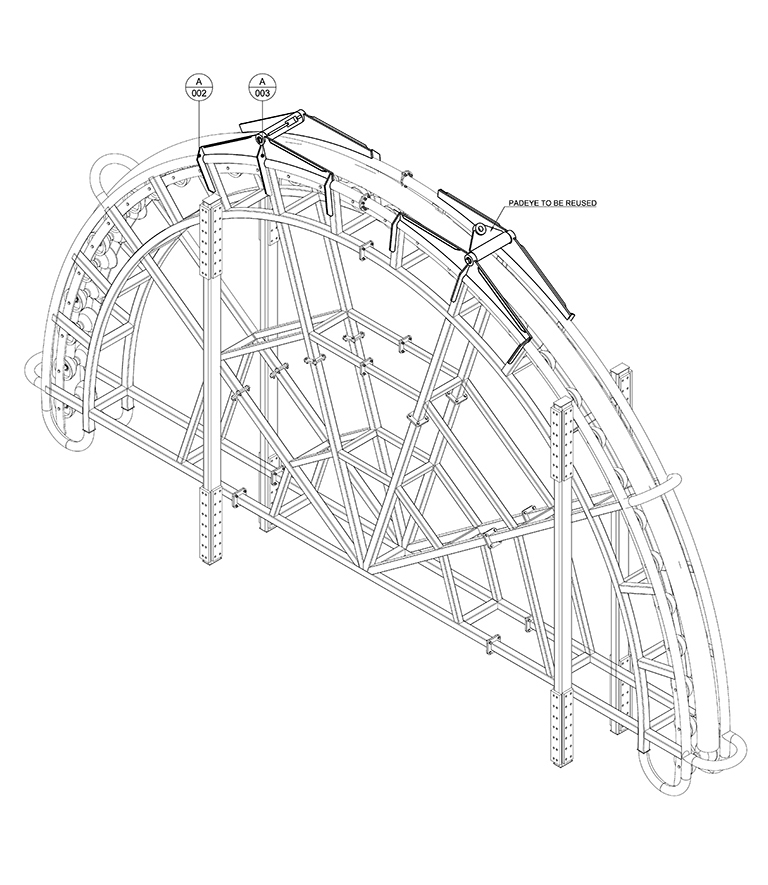 Modular container frames
For this project the vessel was equipped with various control cabins arranged inside 10 or 20 ft containers, due to space limitations, or for practical reasons, these containers were often elevated by stacking them. To arrange safe access, multiple intermediate container frames were developed. These container frames are designed to be placed between stacked containers to allow personnel safe access and escape from the containers.
The intermediate frames are designed to be modular, meaning the assembly is bolted to optimize the transportability by road and to allow the configuration to be changed for future applications. The platforms and walkways are designed in accordance with the applicable class regulations to ensure the safety for the personnel.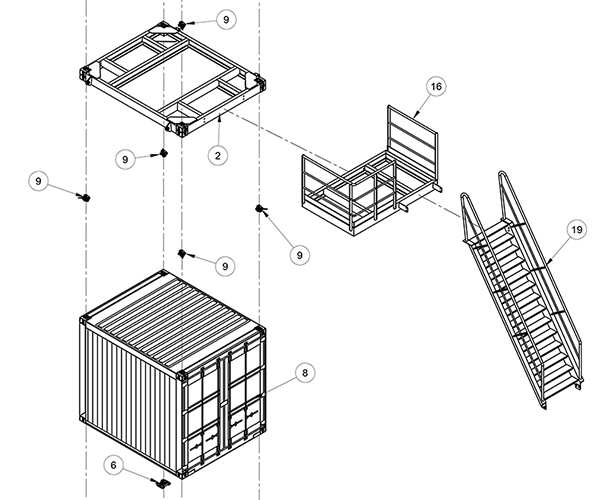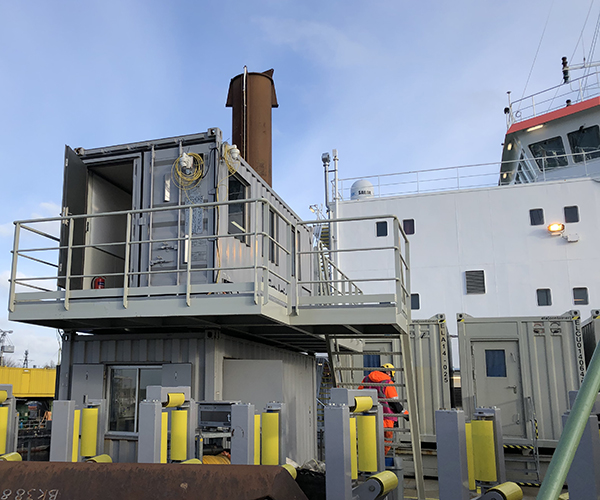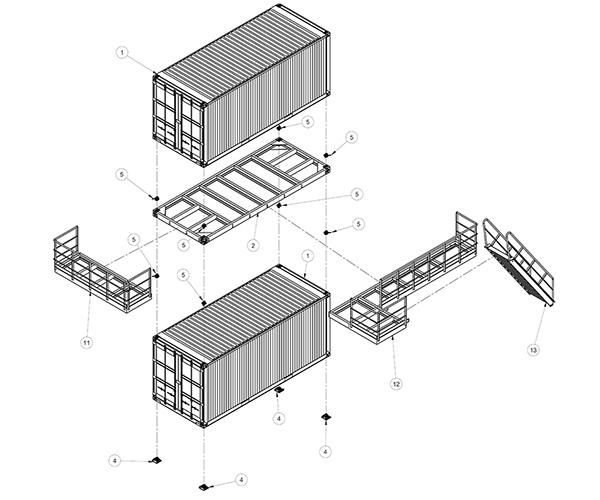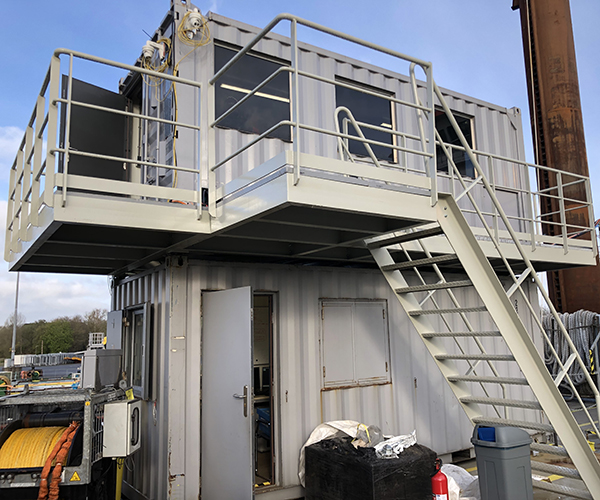 Modifying an existing cable quadrant to suit a bigger/heavier cable
Designing a modular intermediate frame based on class requirements
The Boka Constructor is 126m long and 33m wide, equipped with a 23.2m diameter 4000t cable carousel
Design and strength verification of cable quadrant
Design and verification of 3 intermediate frames & platforms and stairs
Foundation design for tugger winches
Deckstrength and seafastening verification for 1 ROV LARS system and 2 diving cage LARS systems
Get in touch with one of our consultants